History
Representing European ship supply for (almost) half a century.
In 2026, OCEAN will be 50 years old. Every trade association has to evolve, and OCEAN is no different. As we approach our 50th anniversary in 2026, we need to reflect on how we serve our members and defend our interest in a much different geopolitical situation than before. Different times need different answers.
Read the contribution of Carl Forsman, Chair of the Swedish OCEAN member Sveriges Skeppshandlareförbund (SSHF), on the modernization of OCEAN & European ship supply.
It was only in 2016 that OCEAN celebrated its 40th anniversary. Read more about this event, the guest contributions and events that took place on this occasion: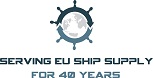 What happened before 2016?
The two decades before OCEAN's 40th anniversary and the entry into force of the Union Customs Code (2016) period which saw the beginning of the digitisation of customs, and a wide range of security amendments - modernizing customs and global maritime trade. OCEAN was renamed in November 2008 as "OCEAN – European Ship Suppliers Organization" as the voice of the ship supply industry of Europe towards the European institutions and European governments. Read more about the more recent history. Former OCEAN Chairman Michel Van Hulle reflects on OCEAN History 1996 - 2016
How did it all begin for OCEAN?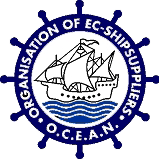 In 1976, ISSA, the International Ship Supply and Services Association, formed a European-specific ship supply committee. This committee began activities under the acronym OCEAN, which is an abbreviation for "Organisation de la Communauté Européenne des Avitailleurs de Navires." This committee's mission was to promote the unique interests of European Union ship providers. This became necessary considering the EEC's newly enacted regulations concerning ship supply. In addition, except Luxembourg, every EEC Member State was a major maritime nation. OCEAN was originally charged with analysing and discussing drafts of EEC regulations. A draft legislation was planned to outline the customs procedure for supplying goods to international trains, aircraft, and ships. The first version was released in 1976, followed by several subsequent revisions. Due of the logistical difficulties connected with ship supply, the OCEAN group proposed many modifications. Since then, OCEAN has actively observed the operations of European institutions, even publishing the document "Ship Supply Export Trade heading into 1993" at the beginning of the Single Market. Hear more from former OCEAN Jens Olsen, reflecting on the founding years of OCEAN.